Airsoft Rifles (Electric - AEG)
AEG – Electric Airsoft Rifles
Electric airsoft rifles are spring powered, much like spring airsoft rifles. However, electric airsoft rifles have a battery powered electronic mechanism that automatically cocks the rifle for you. So now you can have a semi-automatic or fully automatic airsoft rifle to destroy your competition with.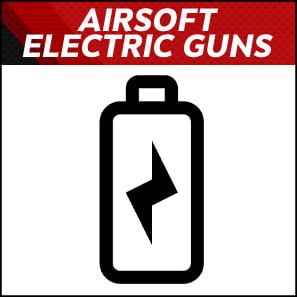 Show Filters
Showing 1–12 of 910 results
Showing 1–12 of 910 results