Boneyard
Heavily discounted used or damaged airsoft weapons, parts, and accessories.
These items will be the ideal starting point if you're seeking a cheap airsoft gun to get you started, spare parts for a gun you're trying to repair or if you're looking for a new fixer-upper project.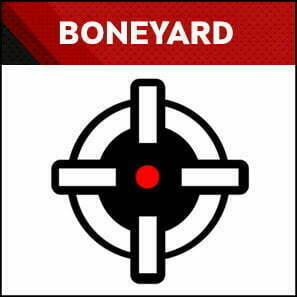 Show Filters
Showing 1–12 of 26 results
Showing 1–12 of 26 results
Can you breathe fresh life back into the guns and parts from the Defcon Airsoft boneyard?
This is our selection of used and inexpensive airsoft weapons, accessories, and parts, which ranges from guns and sniper rifles to magazines, grips, and grenades.
Boneyard projects all come with information on potential problems and required fixes. To learn more, however, before making a purchase, please contact us.
Note that once a boneyard item has been purchased, it cannot be returned for a refund. Please see our complete description of our terms and conditions before making a purchase.