G&G
Due to their experience designing and producing tactical equipment in Taiwan since 1986, G&G (Guay & Guay) Armament is able to offer quality-controlled airsoft guns and military/law enforcement equipment. With the aid of computer-aided precision design, high quality airsoft guns and components are provided to you so you can train like the best.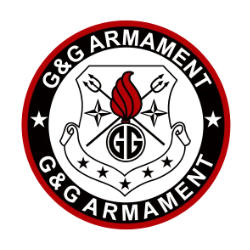 Show Filters
Showing 1–12 of 120 results
Showing 1–12 of 120 results
G&G Airsoft
G&G is a popular designer and manufacturer of airsoft reproductions and accessories and was founded in Taiwan in 1986. Since they produced their first airsoft gun, they have focused on innovation and superior quality to satisfy even the most discerning customers. They now carry on their tradition by creating new models of eye-catching, distinctive airsoft guns with the highest standards of quality.
G&G has amassed more than two decades of experience in the design and production of action figures, military and law enforcement gear, and airsoft firearms for fans of these products all over the world. Since 2011, G&G has reconfigured their new lineup. GT (TOP TECH Advanced), GC (Combat Machine Intermediate).