Krytac
Krytac is a division of KRISS USA, a worldwide leader in small arms innovation, committed to the development of high performance airsoft training replicas.
Community – Innovation – Excellence – These are the foundations on which the KRYTAC airsoft brand is built. The airsoft community is expanding every day, with new airsofters and new skirmish sites rapidly developing in the UK and we are here to support UK players with exceptional products and service.
As a product development team of the Switzerland-based gun manufacturer, KRISS Group, KRYTAC were formed in Southern California in 2013 and have dedicated themselves to nurturing the shooting community with their products that aim to allow users to shoot safely, as well as evolve their skills. All their airsoft rifles are battery powered, 1:1 scale to their live counterparts.
Thanks to the foundations laid out by the KRISS Group, KRYTAC strive for excellence in the airsoft market, which support and aftercare which aims to give UK owners the best possible experience.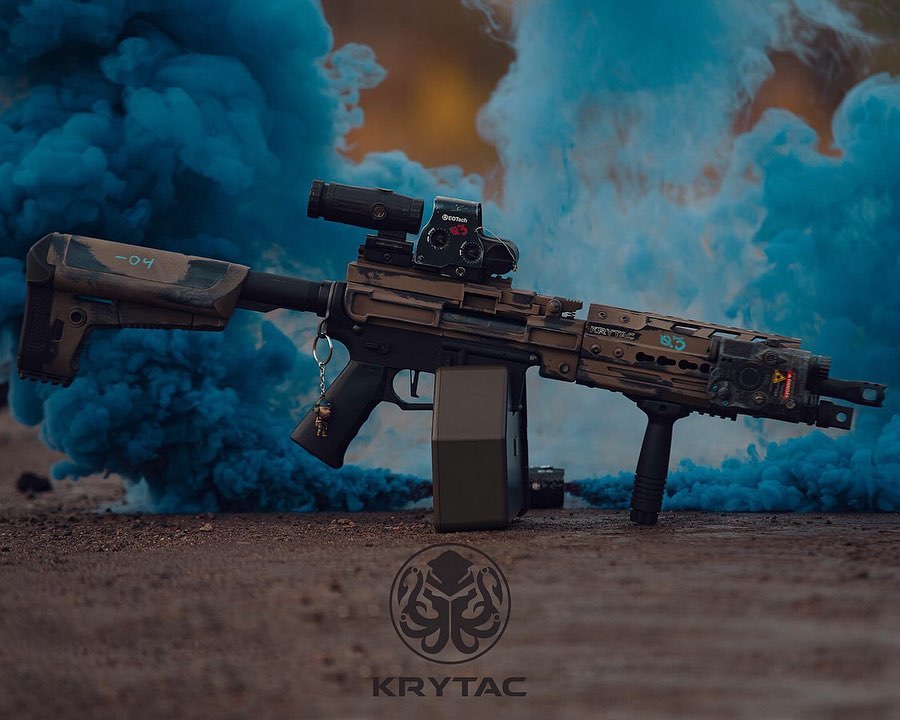 KRYTAC's focus is to cultivate that community with innovative products that lay the foundation of quality and performance, to build shooting skills, and to evolve with the modern airsofter.
Krytac Airsoft
KRYTAC's airsoft products represent the latest evolution in airsoft technology. Minute details have been considered during research and development to enhance product performance and give the best bang for your buck.
The KRYTAC brand name is derived from the legendary sea creature, The Kraken, which features in their logo. The Kraken was feared, and revered, for its power and dominance in the sea. No other creature could match The Kraken in strength and speed. The spirit of The Kraken lives on in KRYTAC.
Showing all 16 results